Page 1 of 2
The company is headed by Mzwakhe Mkhabele (CEO) who is a UJ small business management graduate.
Stan Mkhabele Mkhabele manages operations. The company will be run on the principles outlined in his book BUSINESS TIPS. These are commonly referred to as the Vision and Mission of the company. Stan calls these as the Constitution of Your Business.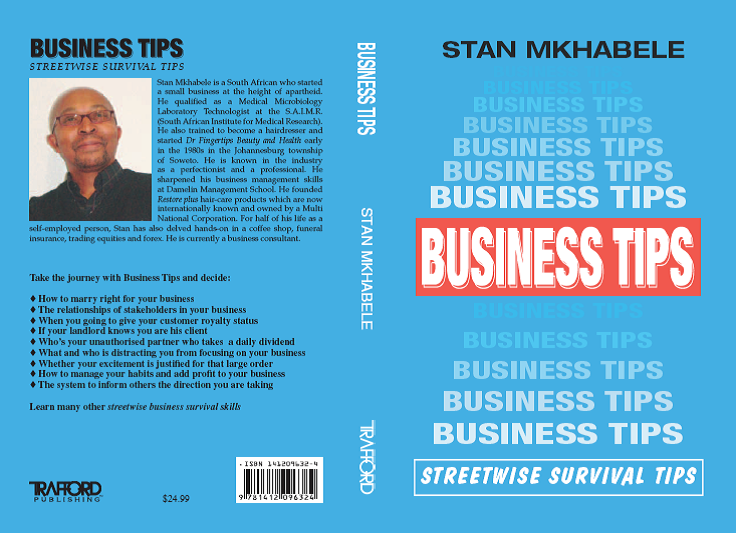 Four (4) goals are recommended for every business by Stan Mkhabele in BUSINESS TIPS. To that end Stan has agreed to share this philosophy below.